Jamie Oliver shows you how to cook the perfect porridge for Winter and serve it five different ways.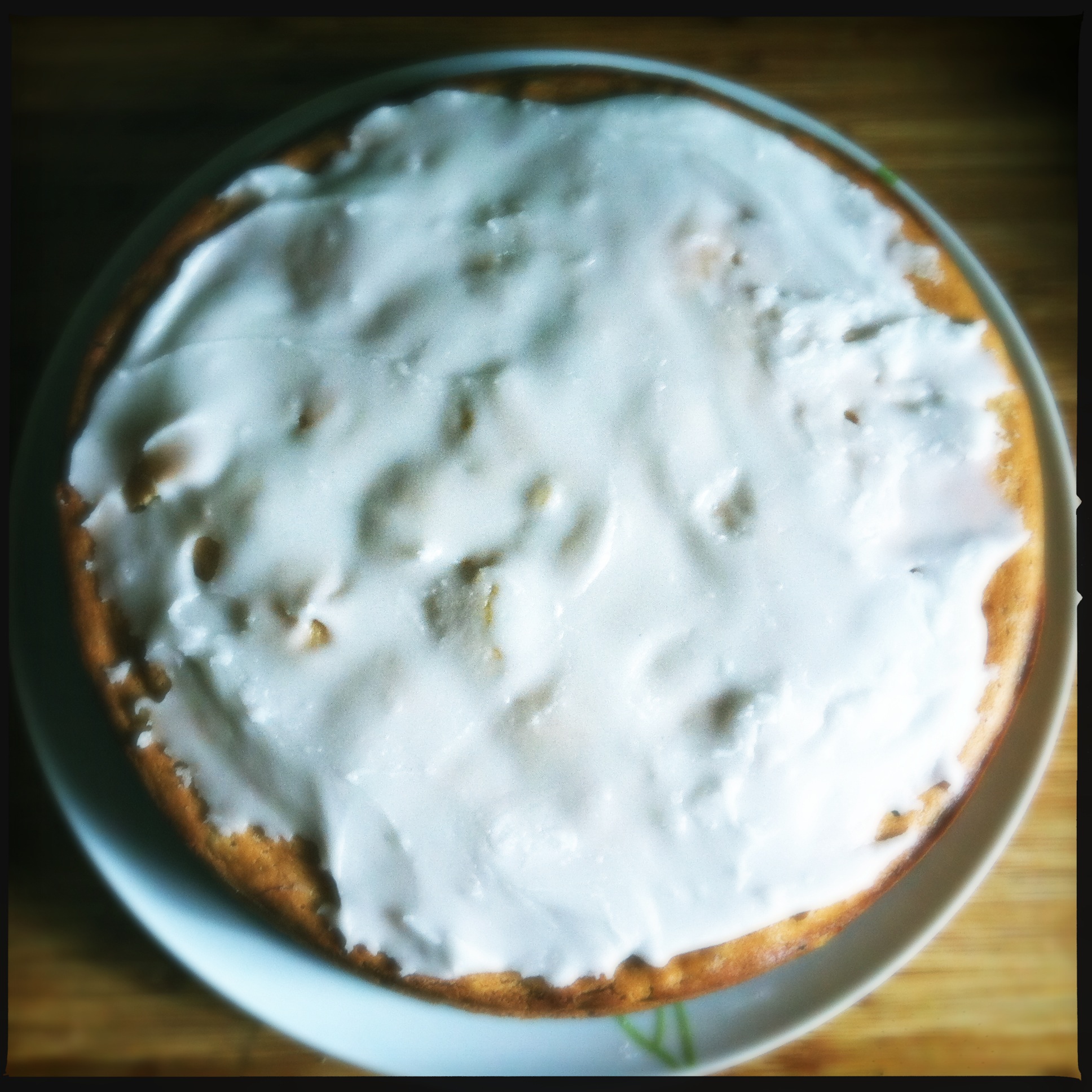 Originally published as "Banana Cake" in The Central Queensland Herald, Thursday the 14th June 1951
The cake in the photo above is made with all vegan ingredients.
Ingredients
3 mashed bananas
1/4 lb or 120gm of butter or dairy free margarine
1 cup of sugar (these are 240 ml or standard US cups)
1 egg or equivalent of vegan egg substitute
2 cups of plain or all purpose flour
1 1/2 teaspoons of baking powder
1 cup of milk or soy milk
1/2 teaspoon bicarbonate of soda (known as baking soda in some countries)
Method
Preheat your oven to 180 degrees C or 350 degrees F
Grease a 22 cm or 9″ cake tin or other cake tin of similar size
Cream the sugar and butter together
Add the beaten egg
Mix in the mashed bananas
Gently mix in the siftted flour and baking powder
Dissolve the bicarb soda in the milk and add it to the batter
Bake for 1 hour or until cooked
If desired top with lemon, chocolate or orange icing.